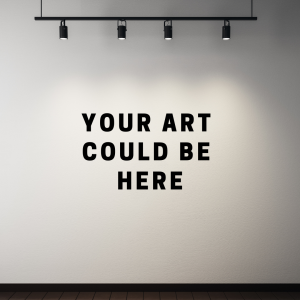 Thank you for your interest in the 55+ Art Show.
If you have any questions, please contact Megan Coleman at the library by calling 603-643-4120 or emailing megan.coleman@thehowe.org.


Exhibit Dates
The exhibit will run from Saturday, May 6 through Wednesday, May 31, 2023.

Artwork for Display
– Amateur artists age 55 or older are eligible to submit artwork.

– Please submit up to two works created in the last year. We will hang up to two pieces from each participant, space permitting.

– Artwork may not be larger than 3 feet (36 inches) in any direction.

– Submissions are restricted to paintings or drawings (e.g. watercolor, pastel, acrylic, oil, charcoal, pencil, mixed media) or textile arts (e.g. hooked rugs, tapestries).
Paintings and drawings must be framed or ready to hang.
Textile art must be ready to hang via a dowel or be secured with T-pins to the gallery wall.

How to Participate
Artwork should be pre-registered online by May 2 at this online form. This will allow us to create accurate labels for your artwork and speed up the drop-off and pick-up process.  If you need assistance with the form, please contact Megan Coleman at the Howe Library.

– Drop off your work on Wednesday, May 3 between 2:00 and 4:00 p.m. at Howe Library.  We cannot accept artwork outside of the designated drop-off time, except by prior appointment with Megan Coleman.

– You must pick up your work on Thursday, June 1 between 1:00 and 4:00 p.m. at Howe Library. You are responsible for picking up your work on the scheduled day. If you cannot come during this time, please contact Megan Coleman to schedule an appointment to do so.  We cannot accommodate requests for early pickup of artwork. 

-Please note that while we will take special care of all entries, Howe Library cannot assume responsibility for loss or damage.