Howe Library cards provide borrowing privileges at both the Howe & Etna Libraries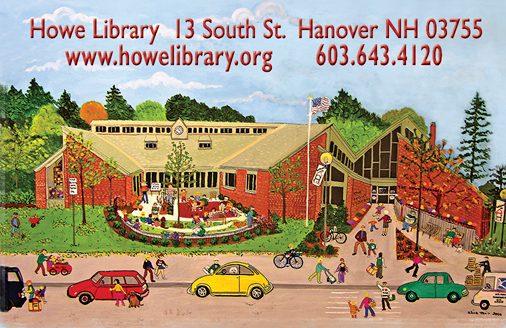 Cards are available at no cost to:
Non-resident cards:
Hanover residents & taxpayers
Dartmouth students
Students & staff @ Hanover public schools
Hanover institutions:
Hanover business owners, non-profits & preschools
$140 / year for an individual or families
$95 / year for senior citizens (65+)
$60 / 3 months
Review our non-resident policy here.
---
Need a library card?
Register online here
Or sign up at the library.
Note: Please bring documentation of your Hanover street address.
---
Howe & Etna Libraries are 2 separate libraries with reciprocal borrowing privileges for all cardholders. For questions about Etna Library policies and services please call the Etna Library at 603-643-3116.