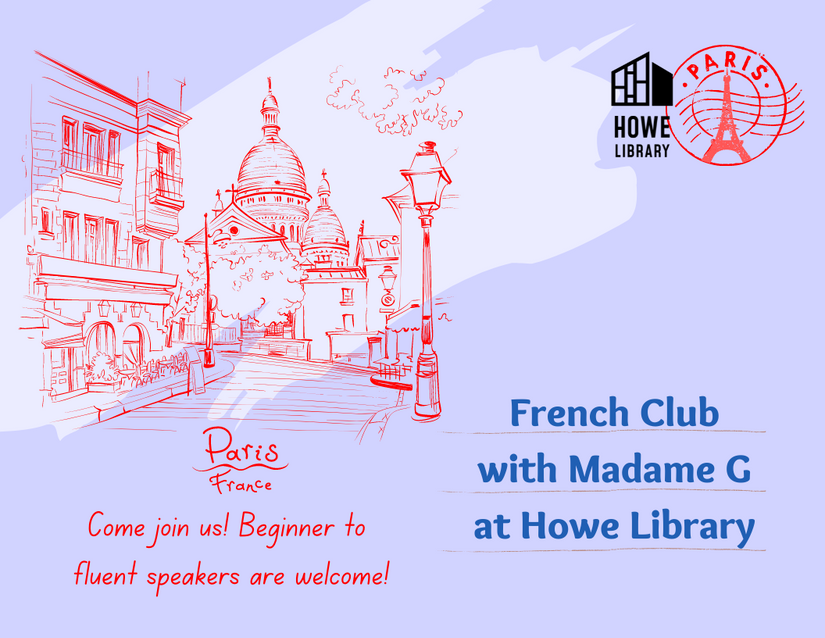 Want to learn and practice français conversation the fun way?
Join Gloria Finkelstein, "Madame G", for social and interactive programs. Go on a promenade around Hanover spring-fall or join an online meeting on Zoom. Program topics include art, travel, storytelling, role-play, cooking, singalongs, music & more! All levels are welcome! Ages 7 & up.
Check our event calendar for upcoming programs.
Questions? Email gloriafinkelstein@gmail.com.
Links:
Pinterest: French Club with Gloria – Easy visual French vocabulary boards listed by categories: i.e. La maison (house), la cuisine (kitchen), easy French expressions, & more.