The Ledyard Gallery is the Howe's space for the exhibition of work by artists of the Upper Valley.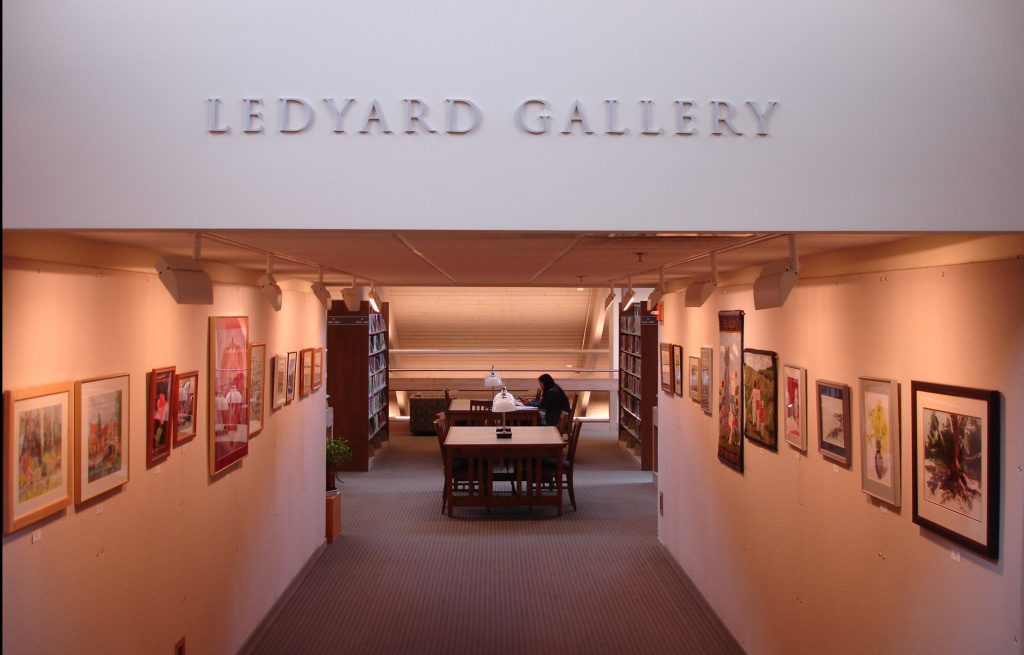 In addition to exhibits by individual artists, we host annual group exhibits such as the Elden Murray contest, the Hanover High Art Show, and the 55+ Art Show.
To inquire about showing your work in the Ledyard Gallery, email Tessa Johnson at tessa.johnson@thehowe.org.
---
Current Exhibit
---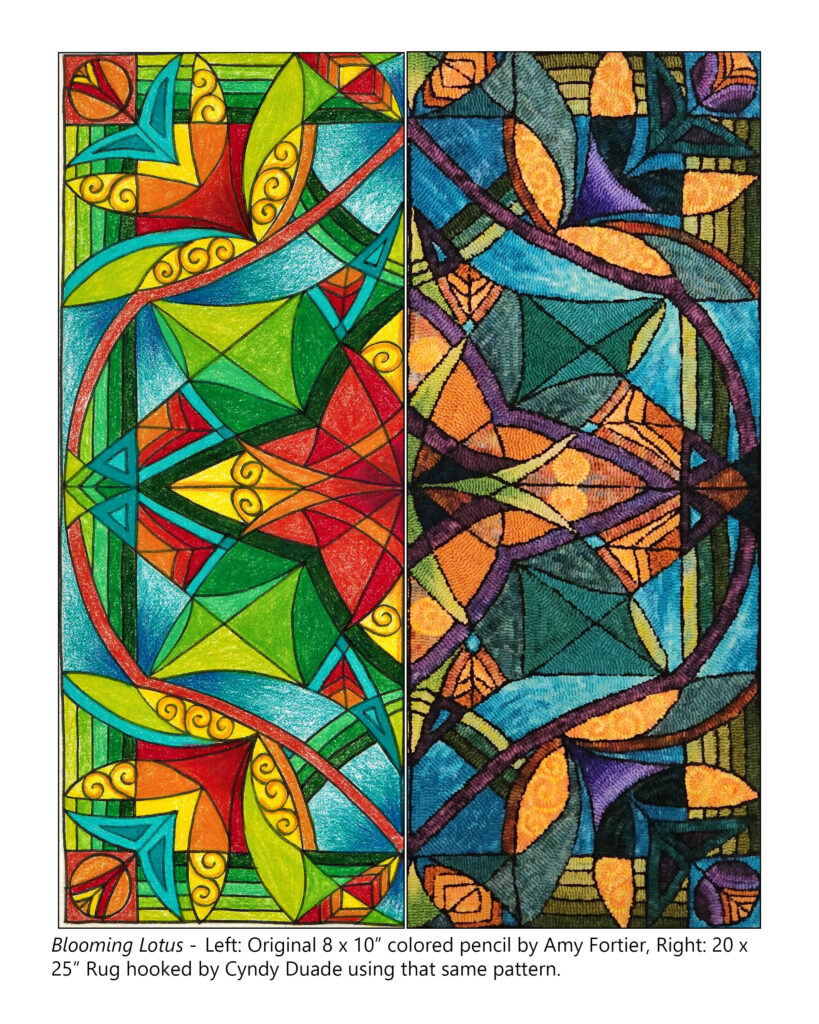 Amy Fortier and Cyndy Duade
WHEN WORLDS KALEIDOSCOPE
on view until November 29th, 2023
Join us for an opening reception on
Saturday, October 7th
2:00 – 4:00 p.m.
Artist Statement: "The pieces in this exhibit have had a long life cycle. The framed art began as doodles in Amy's sketchbook that she turned into coloring pages. Eventually she started coloring and painting the originals which you see here. Fast forward many years. Cyndy discovered them in their coloring page form, enlarged one of the patterns (Blooming Lotus), turned it into a hooked rug and a collaboration was born. Cyndy has since taken a variety of Amy's patterns and made them into gorgeous rugs. She also connected Amy with RugHook.com and her patterns are now available to "hookers" all over the world. This exhibit showcases Amy's originals, the rugs Cyndy has made with Amy's patterns, and additional rugs and art pieces that were not created in collaboration but highlight how in sync the two artists are in their creativity and aesthetic."
Video Interview: When Worlds Kaleidoscope: A Collaborative Art Exhibit by Amy Fortier and Cyndy Duade
---
Up Next: Shannon Bender with acrylics on canvas
---
Past Ledyard Gallery Interviews