Howe Library offers two study rooms and three meeting rooms for public use.
Book a study room by calling the library or stopping by the Circulation Desk.
Book a meeting room online or by stopping by the Information Desk.
---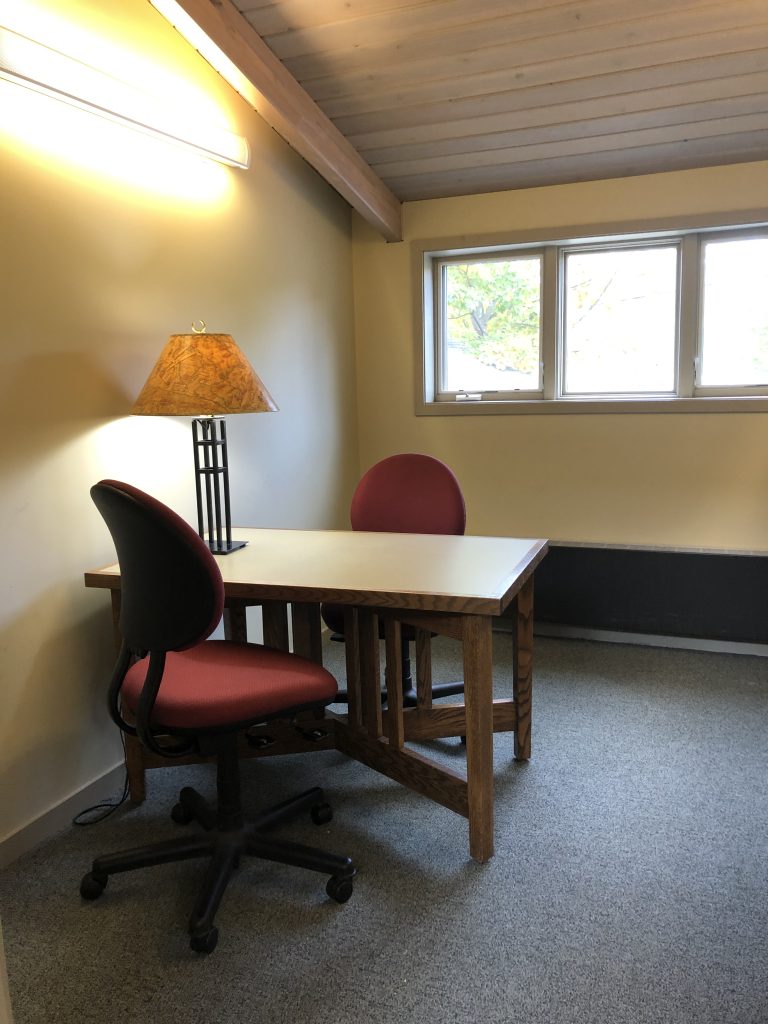 Study Rooms
Our two study rooms, located on the upper level, may be used by anyone and have a maximum capacity of three people. Use of the study rooms is free unless they are being used for tutoring or other for-profit transactions, in which case there is a fee of $5. Study rooms may be reserved through the circulation desk for a maximum of two hours. Call 643-4120 or email circulation@thehowe.org.

---
Meeting Rooms
Our meeting rooms are available for use by nonprofits and by community groups whose meetings are free and open to the public. Read more about the meeting rooms and our policy for their use here.

Mayer Room



The Mayer Room is a multi-use room with a seating capacity for 80. It offers wifi, a wall-mounted monitor with HDMI hookup, an electric piano, an easel, and a speaker's podium. It also features a kitchen that should be reserved separately.

Book the Mayer Room here.




Murray Room



The Murray Room is a conference room with a seating capacity of 25. It offers wifi, a projector and screen, and an easel.

Book the Murray Room here.
Rotary Room



The Hanover Rotary Room is for meetings of up to 8 people. It offers wifi and a whiteboard.

Book the Rotary Room here.